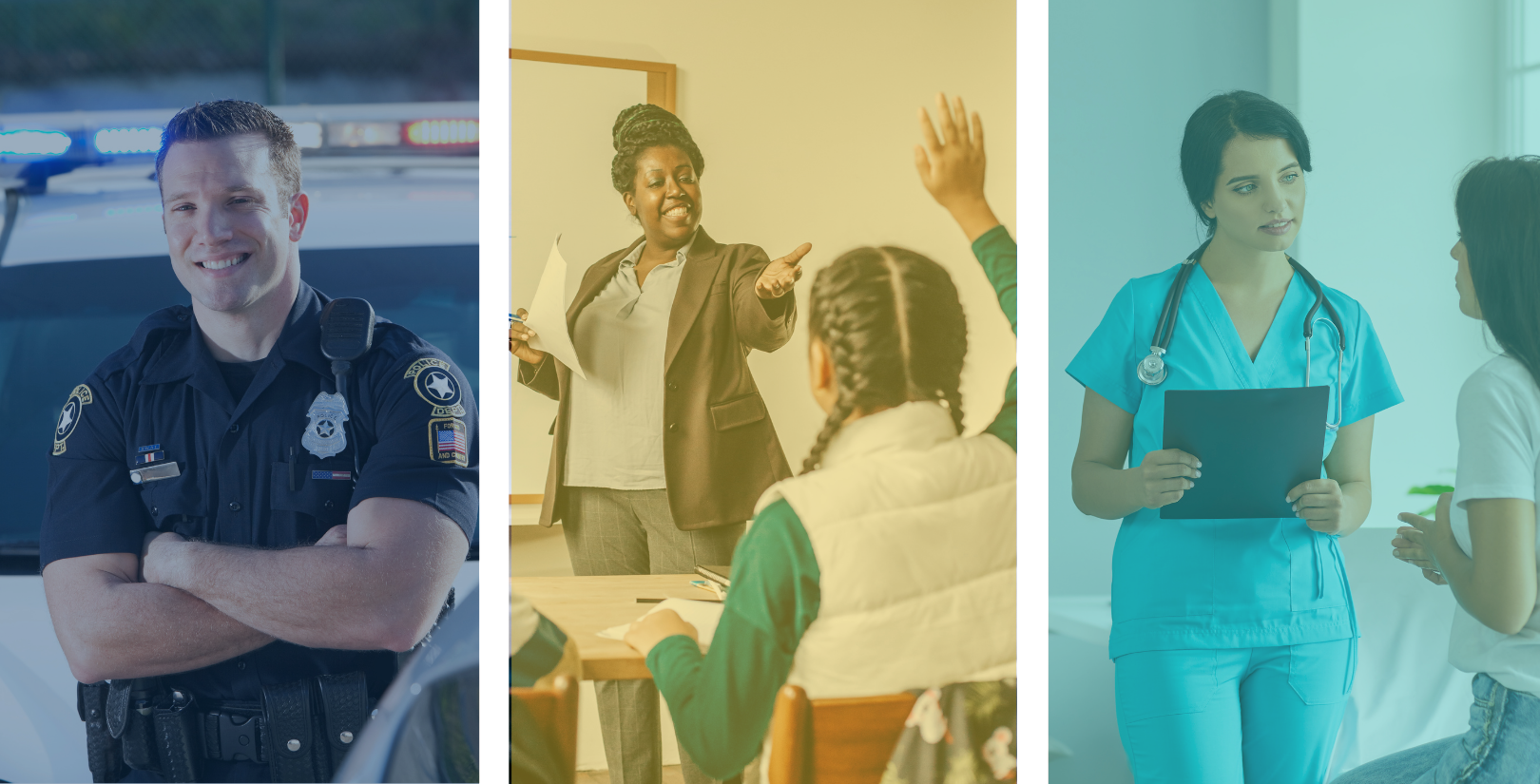 There is no more complex and difficult an enterprise to manage and run than a public entity.
The diversity of exposure, your position within the community, and the breadth of services delivered create a very demanding and volatile environment in which to operate, leading to greater risks.
In fact, public entity claims resulting in awards over $1 million have been continually increasing over the course of the last decade, meaning proper insurance management is a crucial factor in the successful governance of public entities.
Let's take a closer look at the different types of insurance program management available, and how they benefit the public sector.
Public entities face a unique environment regarding liability; the contrast between evolving exposures and litigation trends, and the acute pressure to reduce costs and align budgets to sometimes inadequate public funding create a complicated web of choices for administrators in the public sector.
However, with specialized claims management services, public entity clients receive both the workers' compensation and property & casualty lines of business, along with all liability lines of coverage to help achieve maximum cost savings and the best outcomes. In addition, you gain a partner that's ready to advocate for your company and has the resources you need to save time and money on your insurance claims.
For example, IPMG's Clinical Field Service Director, Kim Gaston, MD, DC, recently helped a police officer named Jason who had injured his shoulder on the job. Following the injury, Dr. Gaston reached out and offered to help Jason get his health back on track with IPMG's Enhanced Case Management program. With the support of the program, Jason was able to quickly lose weight, recover from his surgery and get back to work.
When it comes to managing your insurance claims, you need a committed, knowledgeable partner with the resources and expertise to find the best solutions for your company. With specialized public entity services, your employees will benefit from the highest level of case management and resources to help them navigate this challenging landscape.
Nurse case management can be especially life-changing for employees of public entities. Police officers, firefighters, EMS employees and more all work in stressful positions where their health and mental well-being are routinely tested.
As employees who meet essential public needs, prolonged periods of absence due to injury or health issues resulting from years of stress and unhealthy lifestyles can have a negative effect on the communities they serve.
A nurse case management system provides public entities with the care they need to not only address a recent injury but any other underlying health concerns. Furthermore, a nurse case manager can provide a more contextualized assessment and treatment plan for the patient depending on their situation:
Workers' Compensation

: Medical case management from licensed registered nurses using evidence-based medicine to improve the quality of care.

Enhanced Case Management

:

Health management solutions in nutrition

, functional fitness, and employee emotional health with physician-led oversight.

Total Absence Management

: Clinical and claims expertise to manage the absence and

return to work of employees

.
Employee injuries and illnesses happen. And when they do, studies have found that nurse case management can not only help high-risk patients avoid readmissions, but also cut down on medical costs by up to $3,700 per patient.
When organizations invest in program management (like IPMG's enhanced case management), they help their employees take initiative and change the course of their lives. With the backing of expert resources and preventative services, employees can reduce or eliminate pain, avoid surgery, improve wellness and recover from injuries quickly so they can live a healthier, more comfortable life.
Public entities are an easy and visible target for lawsuits due to a variety of factors. This creates a high risk of excessive costs if proper insurance and risk management programs are ignored.
When it comes to managing risk, whether it be through risk transfer, buying insurance, or self-insuring, having a plan and the essential mechanisms in place to protect an entity is crucial.
From pre-incident prevention to post-incident response, a risk management program allows you to design, develop and execute services to successfully shape your liability and litigation management, so you're equipped to:
Navigate the complex workers' compensation process and find the right employee safety solution. (The

RMS triad service model

is an effective method for prevention and response in workers' compensation interests.)

Prescribe training for managers and supervisors in areas of liability, safety, and insurance management.

Empower your employees and leadership teams with web-based, classroom, and virtual training resources in areas of high liability.

Create comprehensive hiring and employment procedures that help manage liability and insurance costs.
You can even take your risk management services one step further with proper program management software to truly improve the health and productivity of your employees. For example, IPMG offers In-Sight 360º, a single, integrated platform that gives you a comprehensive view of workforce health and the systems and expertise to turn that data into action.
With access to all employee health, injury, workers' compensation, absence, and engagement activity along with specialized management and implementation teams, you can use your data to proactively minimize risks and effectively promote productivity among your workforce.
Getting Started
Public entities are the backbone of state and local infrastructure, providing crucial services to our communities. The nature of these services creates a unique risk exposure — making the need for public entity program management even more pressing.
For over 25 years, IPMG has leveraged our experience in public entity liability, workers' compensation, and employee benefits to bring a unique perspective to managing the overall exposures and cost drivers faced by public entities today.
If you're ready to learn how our industry-leading expertise will help create healthier and happier employees, get in touch today.