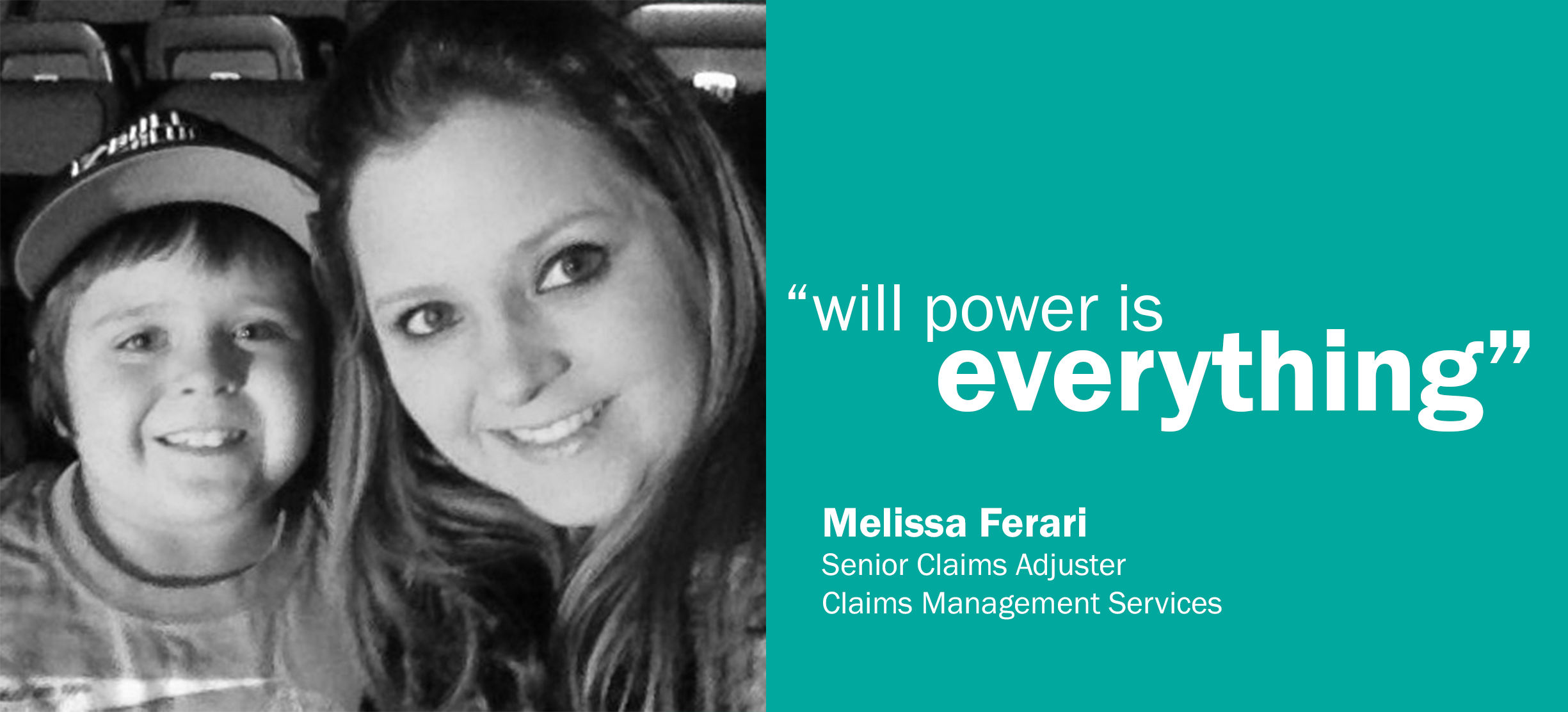 Q: What was the healthy change that you decided to make?
MF: I quit smoking on 3/11/17.
Q: How long have you been a smoker?
MF: I have been a smoker on and off for 18 years.
Q: Is this the longest that you have quit?
MF: No, I quit in 2010 for almost two years. Then I had a weak moment and went back to smoking. It's never ok for me to smoke one cigarette because I go right back to be being a smoker. I no longer want this addiction to be my life.
Q: Was changing your mindset how you went about quitting this time?
MF: It is a unique story. My son asked me to quit smoking for 30 days. He told me that it was all he wanted for his 9th birthday. His birthday is March 12th. When he said I don't even care if I get presents. Please mom quit smoking because I want you to live. That was so powerful to me. How can you say no to your son? We had many conversations before I was able to commit to his request. I explained to him that I needed assistance which I used nicotine patches. I used them for about two and half weeks. After that I went cold turkey. It was an intense month last March. I informed everyone around me at work as I knew that I wouldn't be at my finest moments while going through this process. It was nice to have that support from the IPMG family.
Q: Did you also tell people to hold yourself accountable?
MF: Yes I did tell other people so that I would have encouragement. I didn't want to fail my son. Initially it was just the 30 days. After 30 days I never went back. I worked really hard to stop smoking and I decided that I didn't need this in my life anymore. I wanted to be healthy.
Q: What are the biggest changes that you noticed?
MF: I breathe a lot better. I've had lung functioning test completed when I was smoking and then after I quit. My lung function has improved dramatically. I think it's 3 to 5 years after is when I'll notice the biggest change for my lungs.
Q: What were some of the biggest challenges that you faced when you first decided to quit?
MF: Managing stress was definitely harder both at work and at home. I would say cravings were very difficult for me. It was easier to manage when I was on the nicotine patch. When I went off of the nicotine patches it was difficult.
Q: What did you do to deal with your stress?
MF: I talked to my husband and I found other outlets. I distracted myself with listening to music, cleaning and working out.
Q: What kind of music?
MF: I listen to a little bit of everything; hip hop, dance and rock are my main genres.
Q: Who is your favorite artist right now?
MF: I really like to listen to Imagine Dragons and Twenty One Pilots.
Q: Your initial goal was to get to that 30 days. After you reached that point did you set any more goals?
MF: I decided that I wasn't going to start again. I try to not to put too much stress around the situation. I lived day by day. My goal at this point is just don't do it. My goals now are to eat better and to get on a better exercise regimen. I would like to be more consistent.
Q: What's your overall approach to exercise?
MF: I am good with getting in my steps every day. My Fitbit helps a ton. I own a Bowflex Treadclimber at home. I'd like to set a goal of being active 3 – 5 days a week.
Q: So besides just physical changes have you noticed you quitting impacting anyone else?
MF: My family and especially my son is very happy with this change. My close friend quit smoking and she told me that she wouldn't have been able to quit if I didn't stop. This was extremely powerful moment for me. I have impacted someone else's life in a very positive way and that is huge.
Q: Do you find it easier to stick to habits when you have someone else doing it with you?
MF: No, for me it is about will power. I took the stress away from not thinking about smoking after the physical withdrawal and that made it easier. In my family it's very normal to be a smoker. My mom and my sister quit smoking. Now I'm at a point where I'm strong and if someone smokes around me it doesn't bother me. Not smoking is my new normal.
Q: How did you change your habits at work? How do you not look at the clock and think 10:15 it's time for my smoke break?
MF: That was difficult. I tried not to look at the clock and see what the time was. I tried to stay away from my triggers. I would get up go for a walk or to go to Walmart. I altered my schedule. Distraction was a successful method for me.
Q: Do you feel like you still have to distract yourself?
MF: No because I forget that I was a smoker a lot. I forget now because not smoking is my new norm. Those habits become less and less as the time goes on. I have to be careful during really stressful moments to make sure that I have handling them correctly and in a health way. I have found that when I am vulnerable I go back to my old habits.
Q: Do you feel that this was a total lifestyle change and that you're never going back?
MF: Yes, this was definitely a lifestyle change. I do try to stay away from saying that I'm never going back. It is scary to me to say that this will not happen again however I try to stay in the moment and think I'm not going to smoke. I don't want to open myself up for failure. I changed the mental portion of my thinking so that I don't feel that pressure. To say it's a lifetime I can't commit to that. But I can commit to right now.
Q: How did IPMG help you to accomplish this goal?
MF: Nicotine patches are covered at 100% through the medical plan. That was excellent. I didn't have to worry about paying for the patches. The fact this is was free was amazing. I didn't have to worry about it. I just put the patch on and I went on with my day.
Q: Did you utilize Virgin Pulse at all?
MF: The cards are definitely helpful. I like virgin pulse. For this particular goal it didn't help too much but in general it does give you ideas about breathing and different techniques.
Q: Did you feel that this was more of a mental challenge rather than physical?
MF: I've dealt with this personally. I've been through this before so many times. They say the average smoker has to quit 7 times to quit completely. I would say I've quit 4 or 5 times.
Q: What has been the easiest part of this process?
MF: The easiest part is right now. I am able to go into a gas station and not buy a pack of cigarettes. It's easy because I don't have to think about it. It does dissipate but never goes completely away. I'd rather be on this end active quitter than be on the other side an active smoker.
Q: It dissipates both mentally and physically?
MF: Yes it does dissipate mentally and physically for me I think it is just time.
Q: What's your favorite part about working at IPMG?
MF: I love my job and the people I work with. I really like being a claims adjustor. I like what I do on a daily basis. For me it's my niche and this is what I was meant to do with my life. That's why I feel like I'm so successful.
Q: Do you have any advice to anyone trying to make a change to their lifestyle? Specifically, about smoking?
MF: Talk to your doctor, come up with a plan and stick to that plan. I like planning. That's my personality. It's really hard but there are many tools out there. There are pills, patches and gum. I tried everything. Different things work for different people.