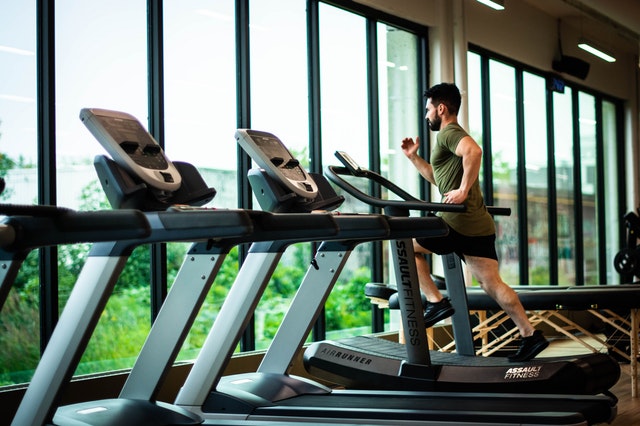 The definition of what it means to be healthy and well means more than just lacing up your sneakers and grabbing an apple a day. It involves balancing other facets of your life to create a well-rounded sense of health.
For employers who understand the value of fostering a healthy workforce, it's critical to understand the different factors impacting wellness to ensure that employees have the support and resources they need to feel secure, happy and healthy in all the aspects of their life – in and outside of the office.
In this article, we'll examine the new definition of health and how employers can help encourage their employees to practice healthy habits.
The New(er) Definitions of Health
Defined by the World Health Organization, health is a state of "complete physical, mental and social well-being and not merely the absence of disease or infirmity." This may sound like a modern definition, but it was first enacted by the WHO after WWII to expand the idea of health from simply physical definitions.
Despite this, workplace wellness programs as we know them didn't truly begin until the mid-1970s and 80s, as the nation started paying more attention to the need for physical fitness and asserted that the responsibility for the cost of healthcare should be taken on by the employer, not the employee.
Today, the different defining facets of "wellness" are a little fluid. For our purposes, we're going to use the National Wellness Institute's Six Dimensions of Wellness to get a better idea of the expansive definition of wellness. These six dimensions include:
Emotional Wellness: How a person processes their internal thoughts and feelings, and how they're portrayed through action
Occupational Wellness: How fulfilled a person is through their aspirations, including their career, personal projects, hobbies, etc.
Physical Wellness: How a person cares for their physical health
Social Wellness: How a person engages with the people around them
Intellectual Wellness: How a person continues to expand and challenge themselves mentally
Spiritual Wellness: How a person finds peace, community or comfort in the thought of a higher purpose
According to the NWI, being a healthy, well-rounded individual involves, "addressing all six dimensions of wellness in our lives builds a holistic sense of wellness and fulfillment."
So, now that we understand the different facets of wellness, it bears asking – why should employers care about this? And to what extent?
Why Employers Should Care
According to Industrial and Organizational psychologist Andrew Naber, the average person will spend 90,000 hours, or one-third of their life, at work. That's a commitment that can easily bleed into several areas of an employee's life, creating imbalances and encouraging unhealthy habits if left unchecked.
There are two main reasons why an employer should be clued into the overall wellness of their hardworking employees – one based in pragmatism, the other in empathy.
Financial Impacts
Firstly, healthy employees create (financially) healthy businesses.
Overall, the Integrated Benefits Institute found that poor health costs the U.S. economy $576 billion a year. Beyond more commonly discussed health issues, untreated mental health conditions cost the economy $200 billion every year.
Poor health and wellness habits can also affect your own business's bottom line through increased health care costs and smaller hindrances, such as absenteeism or presenteeism (when someone has drastically reduced productivity despite being at work due to a variety of symptoms.)
In companies where wellness isn't prioritized, the business is more at risk for higher levels of illness, physical injury on the job or burnt out employees, many of whom may be afraid of using their PTO. These unhealthy habits not only affect the morale of your employees – they also drive up your overall healthcare costs.
Companies that are focused on wellness, on the other hand, are seeing the benefit in their bank accounts, thanks to the increase of healthier, happier and more productive employees,
One study by Quantum Workplace found that employees are 14% more engaged when provided PTO, 10% more engaged when given healthy food options at work, 18% more engaged when provided a flexible schedule and 18% more engaged when given time for healthy activities.
Workplace Culture Impacts
Proactive, forward-thinking employers understand that taking an interest in their employees' health shouldn't only be influenced by concern for the business' financial success.
Today's employees are choosing to work in environments where they are respected and treated with empathy. They're looking for career opportunities that offer tools to improve their personal and professional lives.
According to Forbes, employers need to lead by example when it comes to committing to wellness. Whether that means offering flexible remote work options, mental health days, gym memberships or even giving employees the choice to switch to a standing desk, these accommodations can show employees you're invested in their overall wellness.
Prioritizing Health in The Workplace
Now that we've covered why encouraging wellness is so necessary, let's examine the many ways that employers can actively start weaving it throughout their workplace culture:
Employee Wellness Programs: EWPs are a good first step for employers to provide tools to help employees stay healthy, such as gym memberships, incentive programs, smoking and alcohol programs. For employers ready to create more impactful, data-driven change for their workforce, it pays to have an overall view of workforce health and ways to turn that data into action.
Mental Health Awareness: 1 in 5 adults today experience mental illness. Understand that your employees may be struggling with these oftentimes invisible issues, such as depression or anxiety, and work towards an environment where mental health can be discussed in a supportive way.
Participating in Group Physical Activities: Whether your team is more in the mood for a low-key 5K or ready to take on a Tough Mudder, finding a physical activity you can complete as a team can help boost team morale.
Corporate Screenings: Blood pressure, diabetes, mammograms, high cholesterol – your company can offer several types of screenings to help keep your employees aware of their health factors.
Feedback from Employees: If the above steps don't seem like a fit, your best course of action is to ask them what they're looking for in terms of wellness support.
Companies that commit to prioritizing wellness have already been rewarded with more productive, happier employees. To compete with other employers who have begun to adapt to this style of office environment, it's important to reassess the way your organization embraces health and wellness.
At IPMG, we help organizations manage employee wellness by providing employers with relevant and necessary health data, and helping them use it in a way that minimizes risks and promotes productivity among your workforce. To learn how IPMG could help your business, contact us today.