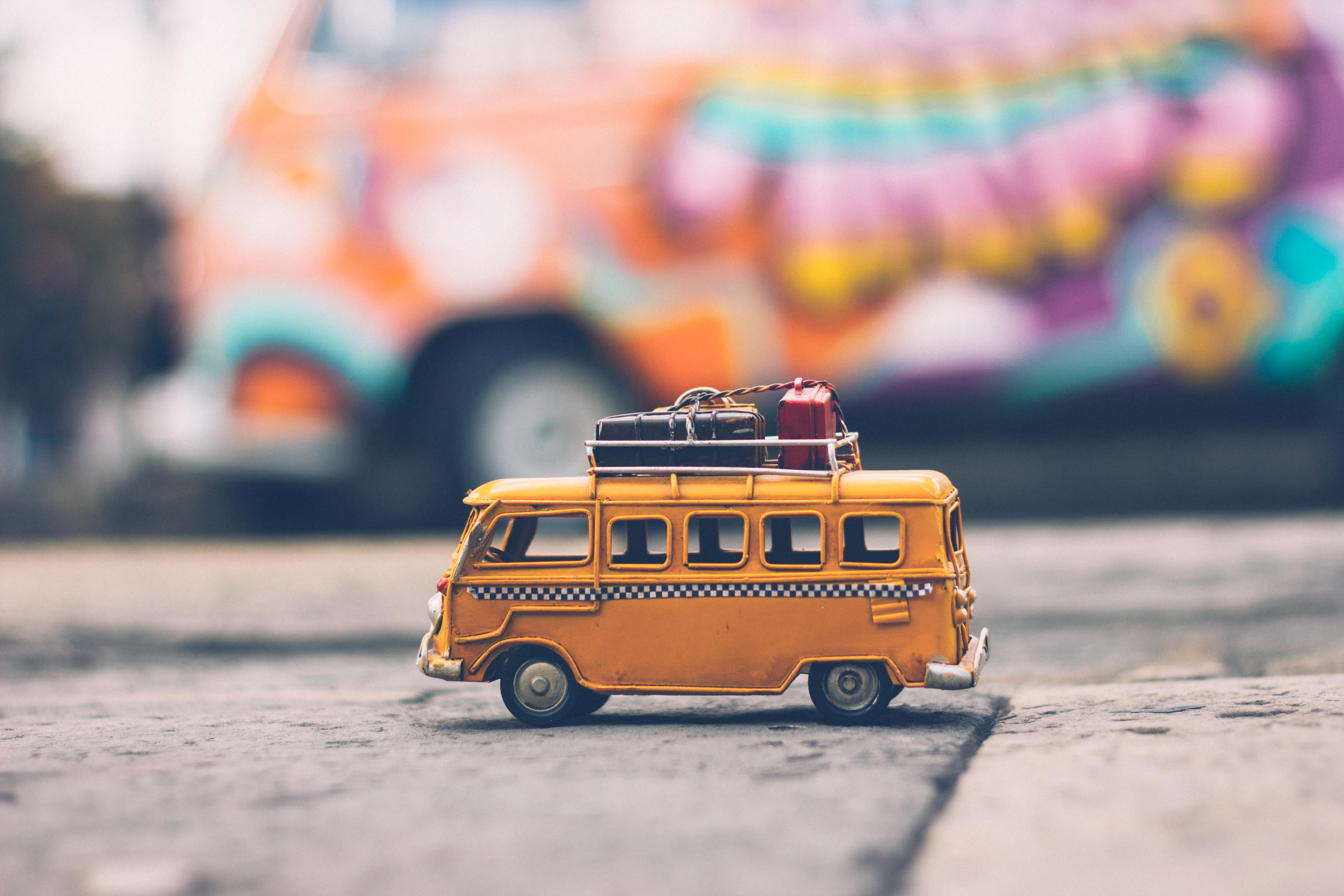 What Not Using Your Vacation Time Costs You
There's been an unsettling trend in American society that continues to gain popularity every year: American employees aren't taking their vacation time.
Unlike the majority of other developed countries, Americans are increasingly choosing to forego their allotted vacation time — if they even have a job that offers paid vacation days. According to a study by Glassdoor, the average American only took about 54 percent of their available time off in 2018.
Why are American employees so much less likely to set up an "Out of Office" message and leave their emails unread for a few days? And if our society continues rewarding this behavior instead of encouraging against it, what are the risks?
We're going to examine the causes of this trend, but let's begin by looking at how the United States stacks up compared to other countries when it comes to putting in a PTO request.
America vs. The World
Compared to other countries, the United States is lagging when it comes to paid time off. Currently, there's no policy mandating paid vacation or holidays for American workers. This means an average of 23 percent of Americans are working jobs with no paid vacation, and 22 percent go without paid holidays every year, according to a recent study by the Center for Economic Policy Research (CEPR).
Paid vacation days and paid holidays may seem like perks here in the US, but they're treated more as a given in several other countries around the world. According to the CEPR, the US is the only country in the Organization for Economic Cooperation and Development — a group of 36 of the world's wealthiest nations — that has no requirements for how much annual paid leave employers must offer their workers.
Compared to America's European counterparts, our country's lack of laws on mandated PTO is startling. For example:
France requires at least 30 paid workdays off per year, which does not include paid holidays.
The United Kingdom mandates 28 paid workdays off per year.
Austria, Denmark, Finland, Norway, Spain and Sweden all mandate 25 days.

(Source: Center for Economic Policy and Research)
Additionally, all countries in the European Union require members to offer evert employee at least 20 paid vacation days.
Fortunately, the majority of American employers seem to be on board with offering paid leave. According to No-Vacation Nation from CEPR, employers are offering paid vacation time to 90% of their full-time employees and 40% of their part-time employees.
But even if they have the paid vacation time, are workers taking it? And if not, why?
Skipping the Vacation Time
Even when offered paid vacation days, there can be pressures both inside and outside of work that make Americans opt-out of grabbing their passport or heading to the beach. Thanks to these obstacles, the number of Americans skipping their time off is alarming:
Only 38 percent of employed Americans plan to use all of their vacation time, according to a recent Bankrate poll.
The poll also stated that six percent of Americans say they aren't planning on taking any paid vacation time at all, even when it's offered.
Overall, 47 percent of Americans didn't take all of their vacation time last year and 21 percent had over five paid vacation days left over, according to Kimble Applications.
For many employees, it's simply too overwhelming to think about leaving the office for an extended time. Between the deadlines they'll have beforehand and the mountain of work they'll have waiting once they return, many employees insist a vacation becomes more stressful than relaxing.
The other large barrier for Americans is the cost of a vacation. Bankrate says that the median cost of a planned vacation is about $1,000, which is prohibitive for many Americans. For example, a survey from Business Insider's Tanza Loudenback reported that nearly 45% of millennials are paying off student loan debt. The survey also said that when asked what they would do with an extra $1,000 cash, millennials were more likely to prioritize paying off debt.
By not using paid vacation days, Americans are technically losing money. Scott Dobroski, a community expert at Glassdoor, told CNBC's Make It, "…if you're earning $40,000 or more a year, those vacation days are usually worth thousands of dollars."
To put this in perspective, in 2017, Americans gave up a total of 212 million days off, reported by Project: Time Off. In dollars, those millions of days add up to $62.2 billion in "lost benefits," according to the organization.
Another factor in the equation is the reality that smartphones have limited the ability to unplug from work, making many consider a "true" vacation impossible or not worth the hassle. According to a report by Glassdoor, 29% of employees who took a vacation said they were contacted by a colleague about a work-related matter while away.
The temptation of checking for emails or making a few quick phone calls is too present. If an employee is already feeling guilty about taking time away from work, they may justify the need to check in while they're away – and many other employees won't stop them.
What's at Stake?
By not taking paid vacation time, many workers risk seeing a downturn in both their physical and mental health.
According to recent medical research, working long hours without the reprieve of a vacation could increase the risks for both heart disease and stroke. Other studies report that overworking leads to sleep deprivation, which has been known to be linked to other serious medical conditions such as diabetes.
Overworking can also lead to many mental health issues, including feelings of depression or increased anxiety at work – which negatively impact an employee's productivity.
Vacations may be expensive, and they may necessitate a little strategizing when it comes to your deadlines and projects, but they are an important (and sometimes necessary) part of employee wellbeing.
According to a Gallup study, employees that "always make time for regular trips" had a 68.4 score on the Gallup-Heathway's Well-Being Index, compared to a 51.4 Well-Being score for less frequent travelers. It was also found that after only three days of vacation, employees had fewer physical ailments, higher quality for sleep and improvements in their mood and motivation.
Workers who take more vacation tend to be more alert, productive and successful as employees. In fact, Sabine Sonnentag, a German professor of organizational psychology, found that vacations greatly decrease the likelihood of burnout, and also help employees have more resiliency and ability to cope with stress.
How to Help
Creating a more encouraging culture around vacations in American society starts in your office.
Chances are good that many of your employees feel unsure about asking for time off, especially if you have a heavy representation of millennials in your workforce. The annual Allianz Travel Insurance Vacation Confidence Index reports as many as 25% of millennials reported feeling nervous when requesting time off.
To combat this, be sure to review your vacation policy with your team yearly. Make the protocol for asking for time off clear and easily accessible for all employees and assure them there won't be consequences or repercussions from taking time off. From your employee handbook to your quarterly meetings to your coffee break chats, reinforce that taking and enjoying the vacation time is part of your company's culture. And lastly, be sure to lead by example – is it time for you to take a vacation, too?
Paid vacation time is one piece of a larger whole of company well-being. If you're interested in the comprehensive ways you can spark wellness changes at your company, contact IPMG today. We'd be happy to speak to you about how our services and resources help foster health and wellbeing.