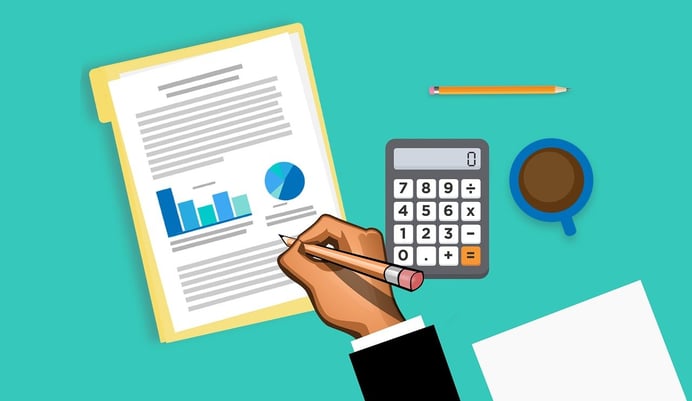 Integrated Data: the secret weapon to combating rising health plan management costs
Advances in technology have radically transformed how companies manage employee benefits programs. Cloud-based platforms, mobile apps and web portals have replaced paper enrollment forms to let employees organize and share benefits faster and more efficiently.
Simultaneously, these technologies help employers analyze and leverage health program data to improve their benefit offerings from design to delivery.
Data analytics is a way to make sense of mass amounts of collected data. It can identify what doesn't work so it can be fixed — and highlight what does so it can be strengthened.
Today's changing health insurance benefits landscape presents an opportunity to benefit your employees, which is why analyzing data helps in the face of complex offerings and continuously rising health insurance costs.
Robust data analysis has previously only been available to employers with the funds and staffs large enough to compile and parse a reliable amount of data. However, the growing trend of self-funded healthcare plans has made benefits data analysis a viable tool for mid-size firms as well, which is invaluable given they pay 8-18% more than large firms for the same health insurance plans.
Here's how small- to mid-sized self-insured organizations can use data analysis to improve employee benefits, mitigate risks and reduce costs for themselves and their teams into 2020 and beyond.
(Related guide: Should Your Organization Switch to an Integrated Workers' Compensation, Absenteeism and Employee Benefits Solution?)
The Benefits of Data Analysis
By collecting and analyzing data about how your employees use their health insurance and other benefits, you can make informed decisions to change or improve outcomes for both your benefits plans and your team for healthier, productive employees. Likewise, you can help steer your employees away from unhealthy habits that cause plan costs to increase.
Of course, a good data analytics program is fueled by data – the more, the better. Sources of usable data include HR, carrier and TPA data related to eligibility status, medical and dental claims, accident policies, cancer programs, HSA contributions and absenteeism, as well as data from company wellness programs and pharmacy management plans.
Much of personal medication information is protected from review and use in these sorts or analysis. However, employers can still identify trends within certain demographic groups or employee populations and modify plan offerings to incentivize change using data to encourage happier, healthier employees.
Culture-Centered Change
Today, self-funded employers have greater control over their plan design. Self- funded insureds have better access to relevant metrics than those with fully-insured plans because carriers tend to restrict the amount of data that they provide.
Due to the potential upfront costs associated with analytical tools required to perform this sort of analysis, support from upper management is key to leveraging benefits data analysis for both financial and cultural reasons.
Having a wellness program in place that is customized to the employee population, along with a pharmacy management plan, can also help identify and address current and future health risks among individual employees or employee groups.
Employees have long cited health insurance as one of the most important benefits, and valued benefits can help companies attract and retain the best and brightest talent. Meanwhile, employers don't have unlimited resources to continue providing top-tier benefits and deal with increasing regulatory complexity at the same time.
Incentivizing Change
Without analysis, your data is little more than a jumble of zeros and ones. With analysis, you can find new opportunities to slow your benefit spend, reduce employee sick days and create a more satisfied workforce. Never has this been more crucial, as employers and employees continue to battle escalating healthcare costs and a tight labor market.
Information gleaned from wellness programs is especially useful; the data can not only be used to shape the design of benefits offerings going forward, but different short-term initiatives can deliver immediate results as employees become more engaged in their health care.
Biometric screenings can provide additional employee health data for both descriptive and predictive analysis. Many carriers will include an annual biometric screening free of charge, or an employer can bring in an outside wellness vendor to provide the service. These screenings measure blood pressure, cholesterol levels, BMI and similar health indicators, and can be used to assess an employee's risk of heart disease, diabetes or other chronic illnesses.
Combining this information with aggregated data related to prescriptions and claims trends can provide valuable insights to foster positive change and save on annual health care costs.
This type of predictive analysis can empower businesses to help employees make positive changes related to their health and potentially reduce claims costs substantially over the long term. By identifying workers who in two to five years are at risk of developing a critical illness like diabetes or heart disease, employers can take proactive steps to change future outcomes, such as providing guidance from wellness counselors and reducing the cost of medications.
Looking to the Future
In short, when done right, data analytics can empower employers to design and maintain plans that have a positive impact on employees' health and wellness, while also improving recruiting and retention rates and reducing healthcare costs.
As carriers offer more sophisticated reporting tools, implementation times for data analytics will continue to decrease and data collection will become more accessible even for smaller companies. Leveraging the power of big data now can give organizations an advantage over the competition and help them protect their earnings and, more importantly, their people.
The Right Tool for the Job
Luckily, today's technology provides employers with the robust analytics they need at prices they can afford. From managing wellness programs and monitoring health data, IPMG's In-Sight 360° provides a comprehensive view of workforce health and the systems and expertise to turn employee data into actionable insights.
See how In-Sight 360°works:
Contact us to learn more about the first fully integrated platform that manages all employee injury, health and absence events.