While not new on the scene, Reference Based Pricing (RBP) has gained significant traction over the last few years as employers and their brokers attempt to reduce the ever-growing expenses of health claims.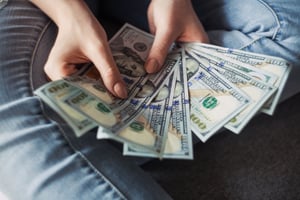 RBP has been proven to help reduce medical expenses for many employers. Let's take a closer look at how:
How Does RBP Save Money?
Simply put, RBP is an alternative claim payment method that sets specific amounts for individual procedures. These prices are intended to be closer to national Medicare rates as opposed to the significantly higher rates charged by providers. These upcharges are often accepted by carriers and independent health networks without a second thought.
Many providers will bill in excess of 300% to 500% of Medicare rates, which means there is substantial opportunity for savings. In fact, a strong RBP partner can negotiate procedure rates closer to 140% to 200% of Medicare.
How Does RBP Work?
Reference-based pricing exists to help level the playing field between patients and the healthcare industry. This is accomplished in several ways, including:
No More Networks: Your employees can choose providers that work best for them, without the consequences of being "in-network" or "out-of-network.
No More Inflated Prices: From over-the-counter prescriptions to necessary hospital medication, a solid RBP partner will ensure your clients are paying what's fair. For example, you don't have to worry about paying $50,000 for a knee replacement when the going Medicare rate is closer to $10,000.
Advocates on Your Side: After a patient receives treatment, their claim will be audited and priced by your RBP partner to determine fair market value. Claims will then be scrubbed to eliminate avoidable errors. (U.S. Government and Equifax have found that of 90% of claims contain such mistakes).U.S. Government
Negotiations: Your RBP partner will be the frontline in all negotiations with providers. If managed properly, these negotiations can garner strong savings for your client.
How Does IPMG Handle RBP?
Historically, IPMG RBP partners and clients have seen savings anywhere from 12% to 66%. But it should be noted that savings from reference-based pricing vary from company to company, and it's not a perfect fit for everyone.
There's a few factors that can determine this:
Geographic Location: Sometimes, service providers of large metropolitan areas are reluctant to accept RBP negotiations. Because RBP's job is to secure the lowest rates, these negotiations can go on for quite some time. A client's true cost reduction may take longer to be realized in larger areas.
Company Disruption: Make no mistake, RBP can cause disruption in the workplace. Your company will have to be flexible in order to fully make the shift over to this different program. If your departments are in major disagreement about the switch, consider doing additional research and having more discussions with your team before switching.
TPA-RBP Partnerships: Because RBP is strictly used in the self-insured arena, your client's success and their employee's satisfaction can depend on the negotiating ability of their third-party claims administrator. Without a strong TPA-RBP provider partnership, things can negotiations can get stalled and things can break down quickly.
Take Advantage of Experienced RBP Navigators
As noted above, RBP can be challenging to navigate. Without all the facts, some companies may not be prepared for such a large change. However, an experienced TPA and RBP partner can help their clients avoid pitfalls and maximize the potential of the program.
Here's where IPMG can also help. We're an experienced TPA partner that can work directly with your employees while maintaining open communication with brokers. IPMG has helped limit disruption while helping their clients' capitalize on savings.
When it comes to TPAs, IPMG is unique, focusing on:
Communicating, educating and providing materials and workshops to employees early and throughout the year.
Providing the layout of the length of time a balance bill process could take.
Allocating time for HR professionals to provide guidance and assistance to employees.
Assisting in having a network set up for physician in the beginning.
Helping the employer and the employee really understand their EOBs.
Ready to Learn More?
If you're a broker who's ready to explore how reference-based pricing could help save your clients money, let's talk! Contact Jack Abbott or Dan Gerding today to discuss your options and get started.
Jack Abbott
Senior Sales Executive
EBS
(618) 407-7158
Dan Gerding
Account Executive
EBS
(630) 203-5133