St. Charles, March 24th, 2020 – Insurance Program Managers Group (IPMG) announced today that Mark A. Jardin has joined the team as Senior Vice President of Employee Benefit Services (EBS). Mark brings over 30 years of insurance and related services experience to his new role at IPMG.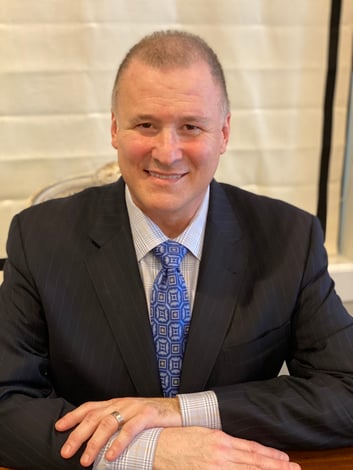 Beginning his career with a successful 20+ year tenure with Aetna, Mark has worked in US and International markets in sales, service operations, business development, employee benefits, third party administration and agency operation. He has also led several mergers and acquisitions and their subsequent integrations.
Continuing his career, Mark has worked extensively in healthcare consulting, technology and solutions. He has experience managing all aspects of payer, provider and customer services in healthcare and related markets, where his focus was on improving relationships, operational services and client satisfaction. Mark has met with success throughout his career in developing multi-year operating plans and implementing strategies to create new products and services. He prides himself with the ability to assess all options of a situation with a customer-centric view.
Gregg Peterson, President and CEO of IPMG is confident that they have found the right person to move the IPMG EBS division to the next level. "IPMG has been built on delivering superior resources and services to our clients and agent/broker partners. Mark's experience, enthusiasm, dedication and commitment to continuing to build the EBS division with that focus is what we are all excited about. Further, Mark's track record of success provides great insight to what we can expect from him at the reigns of our Employee Benefit Division. We were very patient in finding the right person to help us take the next step. In Mark, we strongly believe we have that person."
About IPMG
Insurance Program Managers Group specializes in the administration of industry specific, self-insured group programs. From program structure and marketing to loss control and claims handling, IPMG can make a difference. For over 20 years, IPMG has proven to be a committed partner to independent agents, brokers and their clients. Building trust, delivering on promises and achieving optimal results have placed IPMG in the very fortunate position of being a 'go-to' resource for those who do business with us. To learn more, visit ipmg.com.
For more information, contact:
Gregg Peterson
CEO/President
(630) 485-5849
Gregg.Peterson@ipmg.com